Aminu Dantata is a distinguished Nigerian businessman and philanthropist. His full name is Alhaji (Dr) Aminu Alhassan Dantata, Aminu Dantata is also related by blood to Forbes's richest African man, Aliko Dangote as the maternal great grand uncle.
Aminu Dantata was also one of the prominent donors of the Kano State Foundation, a heritage fund that supports educational innovation and awards grants to small scale entrepreneurs in Kano.
In this post, we will be exploring Aminu Dantata net worth, early life, his rise to success, his political career, his numerous act of philanthropist, also his personal life among others.
Table of Contents
Aminu Dantata Profile
Full Name: Alhaji (Dr) Aminu Alhassan Dantata
Age: 89 years old
Nationality: Nigerian
State of Origin: Kano
Marital status: Married
Occupation: Industrialist, CEO of Dantata Groups, and a Philanthropist.
Net worth: $1 billion
Aminu Dantata Early Life
Amina Dantata was born in 1931 into the family of the famous business magnate Alhassan Dantata and Amina Umma Zaria as the fifteenth of seventeen children.
He received his primary education at the primary school in Dala from 1938 to 1945, then completed his primary studies in a private school built by his father.
Aminu Dantata Career
After Aminu Dantata completed his studies, he had to go into the legacy his father already built. Aminu joined the family business after school, Alhassan Dantata & Sons Limited. He started as a product buyer in 1949 and married the same year.
He finally became the director of the company in Sokoto state in 1955, and unfortunately, the same year his father died. Consequently, the shares of the company were divided among the children.
In 1958, Aminu Dantata became deputy managing director of the company alongside his brother Ahmadu Dantata, who was the director. Aminu Dantata later became and remained the chairman and head of the business after the death of his brother in 1960.
Dantata has extended its activities to several different sectors, including politics. In the late 1960s, he became commissioner of the newly established state of Kano.
In the early 1960s, Aminu Dantata also started a construction company that even did business with Nigeria's newly independent government. His company won a contract to build part of the Zaria aviation school.
Aminu Dantata was also a well-known grand patron of the newly independent Nigerian government, so he was assigned to various essential state affairs.
In 1961, the Nigerian independent government sent him with three other entrepreneurs on a mission during the First World War; It was a 23-member economic mission.
In 1964 he was appointed a pioneer member of the Nigerian Industrial Development Committee. In 1968 he was appointed State Commissioner for Economic Development, Trade, and Industry in Kano under the leadership of Audu Bako. He served as a trustee until 1973.
However, after leaving the political post of commissioner, he did not remain inactive, joining the new commercial movement of Nation.
In the 1970s, during the indigenization period, the Dantata group chairman, Aminu Dantata, bought shares in prominent companies such as Namco Nig, Main Line Transportation, SCOA, Funtua Cotton Seed Crushing Co., and Raleigh Industries.
Dantata's business continued to benefit from government patronage as the company grew and developed in the Northern part of the country, providing fertilizers, jute bags, rice and cement to various state governments.
They also started importation; as they imported building materials and cars and even became the leading distributor of Mercedes Benz cars in the country.
Aminu Dantata has grown to become one of the successful and influential men in the country, Nigeria, and Aminu Dantata net worth is still increasing.
Aminu Dantata Personal life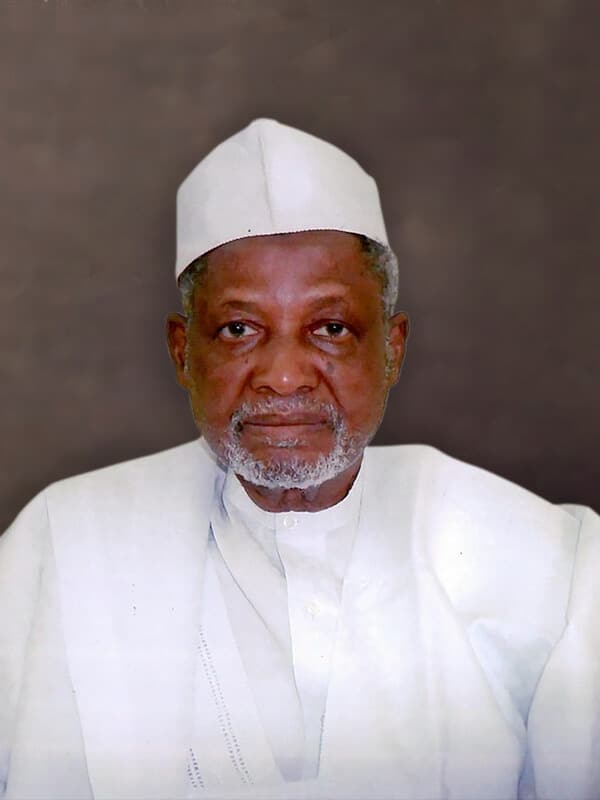 Aminu Dantata is a devoted Muslim. Aminu Dantata married his first wife in 1949 and has many children. He is also a relative of the richest man in Africa, Aliko Dangote.
Other family members include Ahmadu Dantata, Alhaji Abdulkadir Dantata, Alhaji Mudi Dantata, Aliko Dangote, Mamuda Dantata, Sanusi Dantata.
Aminu Dantata Political Career
In 1961, Aminu Dantata was elected to represent the district of Kura on the North Assembly council. Aminu Dantata was also an executive member of the Kano Provincial Council.
After the consecration of the First Republic, Dantata was appointed executive member of the new state of Kano in 1967, where he was the state commissioner of commerce and industry.
Aminu Dantata Philantropism
Aminu Dantata donated funds and building materials to various institutions in Kano. Aminu Dantata also established the Alhassan Dantata hemodialysis center to the Amina Kano University Hospital Center.
Aminu Dantata Awards
Aminu Dantata became the first chancellor of Al-Qalam University, Katsina. He has also received numerous honorary doctorates.
Aminu Dantata Net worth
Aliko Dangote's maternal great grand uncle is considered one of the most successful, influential, and undoubtedly rich businessmen the country has produced. Aminu Dantata net worth as of 2020 is estimated to be at $1 billion.