It will be strange for any football fan not to know about Paul Pogba because he is a superstar footballer who played for Juventus and is currently representing the colors of Manchester united in the English premier league.
He has always played in the midfield position on the football pitch and though he was tipped to become a world class footballer, he has struggled to establish himself as one, especially at Manchester united.
That however does not take anything away from his achievements as a footballer as he has won almost all the trophies available for a football player to win. His most recent trophy is the FIFA world cup which he won with France at Russia in 2018.
Table of Contents
Paul Pogba Profile
Full Name: Paul Labile Pogba
Age: 26 years
Nationality: French
State of Origin: Lagny sur Man
State of residence: Manchester
Marital status: Single
Occupation: Footballer
Early Life
Paul Pogba was born in France to his parents who were both of Guinean origin. His family is Muslim and he has 2 older brothers who were born twins namely Florentin and Mathias. They also become footballers later and represented the Guinean national team.
According to Pogba, while growing up, he was a fan of Arsenal who are arch rivals to his current team, Manchester united.
Paul Pogba Education
Most of Pogba's life have been spent on the football pitch and his only known education came when he played at the youth level of Manchester united and he was subsequently enrolled in the youth academy of the club.
Aside that, not much is known about his education. He has however reiterated the importance of school saying 'You have to attend school, it does not matter if you like it or not'.
Paul Pogba Career
Pogba spent seven seasons playing for the U13 side of the US Torch before joining Le Havre in the French Ligue 1. After noting his exceptional talent at the center of the park by united scouts, he was signed to Manchester united youth team in 2009.
He made his first appearance in 2011 but found little to no game time. This allowed Juventus to snap him up on a free transfer a year later.
He found a lot of game time in the Italian serie A, forming a formidable midfield trio with Arturo Vidal, Pirlo or Marchisio. Pogba then went on to win the Serie A title on four occasions consecutively for Juventus, two Italian cup titles and 2 supercoppa Italiana titles.
This made him known on the international stage as one of the best youth players in the world and he subsequently was awarded the Golden boy award in 2013 and Bravo award in 2014.
Still during his time at Juventus, he was among the UEFA 2015 team of the Year and also the FIFPro world XI after his team's exploits in the UEFA Champions league that year, reaching the Final of the competition.
The set of blistering performances led Manchester united to break their own transfer record by signing up Pau Pogba for a record fee of £89.3 million. It is also a record fee more than any ever paid by a team in the English premier league.
At the end of his first season at the club, he won the Europa league cup which was played against Ajax and also the league cup in a final between Manchester united and Crystal Palace.
Ever since then, a lot of inconsistencies in his performance, injuries and showboating made Pogba more like an average player in the English premier league and he is partly to blame. Though he is fighting to revive his football career, he is still seen as one of the best midfielders around the world without a doubt.
On international level, Pogba has been very successful when speaking of the number of titles he won for the country France. He was captain of the France U20 team during the FIFA youth championship and led France to the title. He also won the player of the tournament due to his excellent performances during the course of the competition.
At senior level, he made his debut for the French national team during the 2014 FIFA world cup, appearing in all of the games. He was also awarded the best youth player at the end of the tournament.
He was also part of the French team that reached the final of the Euro 2016 which was scheduled on the French home soil but they lost the title to Cristiano Ronaldo's Portugal.
He finally saw success with the French national team after he won the 2018 edition of the FIFA World cup, a dream come true for him.
Paul Pogba Relationship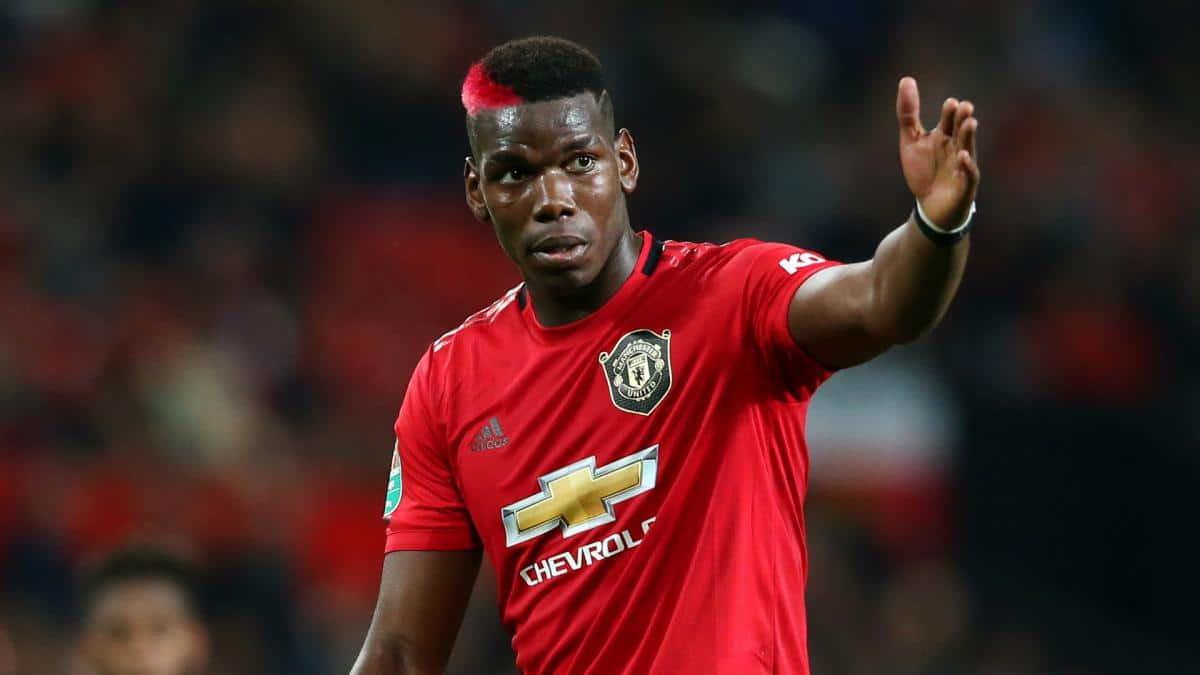 Paul Pogba has been dating Bolivian model Zulay Maria Salaues since 2017 and they are reportedly growing stronger after having a daughter together.
Paul Pogba Achievement
We can safely say that Paul Pogba has had a successful career in football, most notably as a result of his world cup win in 2018.
This is a tournament that every star footballer covets and winning it goes a long way in solidifying his career as one of the best.
He has won 4 Serie A titles, 2 coppa italia, and 2 Supercoppa Italiana all with Juventus. He won the EFL Cup and Europa league for Manchester united, The U20 youth championship for France and several individual awards to his name.
Paul Pogba Net worth
Footballers earn most of their wealth from salaries from club, image rights, media and endorsements. Paul Pogba is no different because he has loads of endorsements to his name.
His most notable endorsement is that of Adidas who are the supplier of the football boots he wears. He also appears in many commercials for the brand. Paul Pogba also has endorsements with EA Sports FIFA game.
He also appeared in TV commercials in the past and that definitely will earn him some cool cash at the end of the day.
Paul Pogba net worth is currently estimated to be worth $150 million